The world maybe different but our company values are still the same.
03 August 2020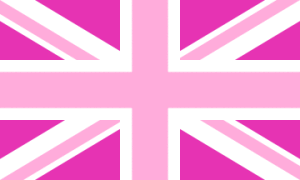 Recent feedback tells us that women are opting for 'Made In Britain' over imported products after discovering certain product information maybe undisclosed if manufactured outside the UK.
Which explains why women and health sectors now appreciate the importance of our company's ethos –  "in order to fully oversee and control production, the whole manufacturing process must be done in the UK to exceed expectations without compromise".
Women are now moving towards rejecting plastic products (due to the chemicals/oils used), as well as coloured products where dyes have been added for marketing purposes.
Yet surprisingly, the most recent feedback we've had this year is concern over personal product hygiene. Raising the question : if returning a product is an option then how does anyone know if their order is a used, cleaned, returned, repackaged and resold product ?  
Thankfully we addressed such issues from day one whereby we have never permitted returns in the interest of safety and hygiene.   
And if you're still looking for further peace of mind, take comfort knowing we will continue to manufacture here in the UK, overseeing everything from start to finish with the emphasise on safety, comfort and value. 
Finally, for those who may be lucky enough to get an appointment with their GP, remember to tactfully remind your GP (or NHS Prescription Prescriber) that Vagi-Wave is available on NHS Prescription. 
Alternatively, if you're a little uneasy going to your GP in these uncertain times or your surgery is closed for face-to-face appointments, you're more than welcome to purchase directly from us knowing your product will be despatched in a discreet pink parcel.
Whatever path you walk ladies – Stay Safe.