checkout
Your Basket

Shopping Cart

Your shopping cart is empty

Tel. 0121 733 3337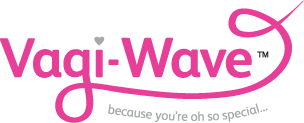 Take control...
invest in your well being today
prepare ~ train ~ retrain ~ while sleeping

Vagi-Wave, the 'all of life product' for women aged 16 years & above. Made from medical grade silicone and  free from colours/dyes. The Vaginal Acceptance Trainer not only looks good, but due to it's ergonomic flexible design is easy and comfortable to use. Now you too can effortlessly prepare, train and retrain your mind and body while quietly sleeping in as little as 21 nights without the need of medical intervention, stretching or needles. Perfect for you. Perfect for your daughter(s). Perfect for life.
Find out what Vagi-Wave can help with >